Shenglin Zhang (张圣林)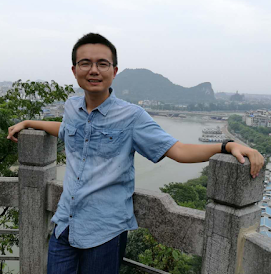 Shenglin Zhang is an associate professor at the College of Software, Nankai University. His research interests focus on AIOps, including anomaly detection, failure diagnosis, root cause analysis, failure prediction, etc., for software/network service management. He has published 40+ papers in international conferences, including ATC, WWW, VLDB, SIGMETRICS, CoNEXT, INFOCOM, IJCAI, ISSRE, IWQOS, etc., and peer-reviewed journals, including IEEE JSAC/TC/TSC/TNSM, etc. Additionally, he won the Best Research Paper Award at ISSRE 2018. He is the PI of 13 projects funded by NSFC, China Postdoctoral Science Foundation, Huawei, ByteDance, ZTE, CERNET, etc. He went to Alibaba as a visiting scholar during 2018-2019.
Before joining Nankai University, he got his Ph. D. in the Department of Computer Science and Technology at Tsinghua University, and he was awarded the "Outstanding Doctoral Dissertation of Tsinghua University". His advisers were Professor Dan Pei and Professor Ying Liu. He went to the School of Computer Science, Georgia Institute of Technology as a visiting scholar, supervised by Professor Jun (Jim) Xu in 2016. Before going to Tsinghua University, he attended Xidian University and received his B.S. in Network Engineering in 2012. He did his internship on Baidu, one of the largest search engines in the world, from 2014 to 2017. From November 2017 to May 2018, Prof. Dan Pei and he together successfully launched AIOps Challenge, which was the first competition in the area of AIOps. In addition, they also successfully organized the First AIOps Workshop on May 19, 2018.
Research Interests
Failure detection, diagnosis, and prediction for service/network management
Resource scheduling for cloud-native scenario
Professional Activities
TPC member of WSDM 2023
TPC member of IEEE/ACM IWQoS 2022
TPC member of ICNP 2022
TPC member of WWW 2022
TPC member of IEEE ISSRE 2019/2020/2021/2022
IEEE member
ACM member
Member of The Professional Committee of Internet at CCF
Member of The Professional Committee of Software Engineering at CCF
Member of The Professional Committee of Services Computing at CCF
AC member of CCF YOCSEF Tianjin
Reviewer of JSAC/TDSC/IoTJ/ASUR/TNSM/JCST
TPC member of HDR-Nets 2019/2020
TPC member of AIOps Workshop 2020
Courses
Projects
A Study on Failure Diagnosis for Large-Scale Cloud Platforms with Multimodal Data, National Natural Science Foundation of China, 2023.1-2026.12, PI
A Study on Anomaly Detection Based on Logs of Diverse Syntax & Semantics for Network Devices in Datacenter Networks, National Natural Science Foundation of China, 2020.1-2022.12, PI
A Study on Log Based Anomaly Detection for Network Devices in Datacenter Networks, China Postdoctoral Science Foundation, 2019.6-2022.5, PI
Intelligent Service Change Assessment Project, Huawei, 2020.4-2021.4, PI
OS Failure Diagnosis Project, Huawei, 2020.6-2021.6, PI
A Study on Unsupervised Machine Clustering and Multivariate Time Series Anomaly Detection, 2019.6-2020.6, ByteDance, PI
Frontier technology in AIOps, Baidu, 2017.10~2022.10, PI
A study on failure prediction for switches in next-generation networks, CERNET Technological Innovation Project for Next Generation Internet, 2018.12-2019.12, PI
Selected Honors and Awards
2021.    Tianjin First Class Award of Science and Technology Progress, Tianjin Municipal Science and Technology Bureau (ranked 11)
2018.   Best Research Paper Award, IEEE ISSRE 2018
2017.   Outstanding Doctoral Dissertation Award, Tsinghua University
2016.   Souhu Research and Development Scholarship, Tsinghua University
2015.   China Aerospace Science and Technology Corporation (CASC) Scholarship, Tsinghua University
2014.  Guanghua First-class Scholarship, Tsinghua University
2011.  National Scholarship, Ministry of Education
2011.  Honorable Mention, Mathematical Contest in Modeling (USA)
2010.  National Scholarship, Ministry of Education
2010.  First-class Award of Shaanxi Province, National Mathematical Modeling Contest
2009. National Encouragement Scholarship, Ministry of Education
Invited Talks
Failure Detection, Diagnosis, and Prediction for Large-Scale Cloud Services, MS-AIOps workshop (co-located with ISSRE 2021), 2021.10.28
Anomaly Detection and Localization through Metrics, HUAWEI SRE Summit, 2020.11.2
PreFix: Switch Failure Prediction in Datacenter Networks, CCF ICoC 2018, 2018.9.9
Publications
Selected publications can be found here.
Media Links
Contacts
Email: zhangsl at nankai.edu.cn
Address: Room 407, Zone 3, Nankai University TEDA College, Binhaixin District, 300457 Tianjin.
Hits: 19268